Linyi, A fascinating city in China
---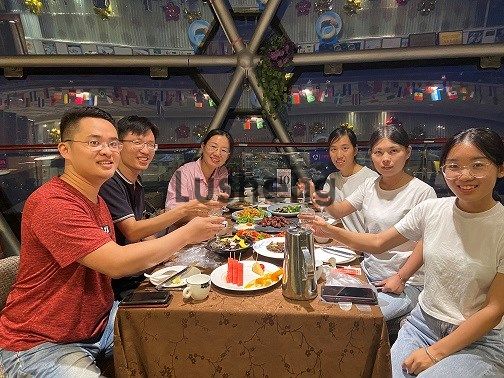 There is a city which is not particularly well known, but very fascinating in the east of China. That is Linyi city.
Linyi is a city where you can enjoy the beauty of the four different seasons. It has a total area of over 17,192 square meters and has a population of 11.46 million till now. It is the city with the most population and largest city in Shandong Province.
If you are in business, the most impressive thing you feel about Linyi city is there are numerous factories. For example,
1.there are plenty of board factories including solid wood board, MDF, PVC wall panel, PVC Marble Sheets, WPC wall panel, acrylic sheet, PVC foam board, bamboo fiber PVC Wall Panel and so on.
2.There are hardware and tools manufactures where you could buy nails ,axes,wrench,etc.
3.There are labor insurance product factories where you could find labor gloves, mask and personal protective equipment,etc.
4.There are machinery factories such as plywood machinery, Crusher, forklift,etc.
5.Tiles like ceramic tiles, bowls, dishes,vase,etc.
6.Daily necessities factories like woven bag, plastic bottle, brush, glass packing belt ,mat and so on.
Therefore, many foreign friends visit Linyi city a lot of times. They would stay at Linyi city for 3 days and purchase what they need at one stop. There is only 2.5 hours flight between Linyi city and Guangzhou city. It is very convenient for business trip.
As a tourist, the biggest feeling is there are lots of tourist attractions. You will wonder where should I am going to play. There are splendid Mountain Meng, fascinating Underground Caves, Snow mountain and Rainbow Valley with butterflies and fireflies, Bamboo Spring village with bamboo forest, Hot springs with thousands of histories and TV tower located at Yihe River.
This week, one group of Lusheng sales department enjoyed the linyi city scenery and cushiness on the top of TV tower.
In a word, Linyi is a very fascinating city. We, Linyi Lusheng Decoraion materials, is located at Linyi . As a professional factory, we are devoted in producing PVC marble sheet, PVC wall panel. We sincerely welcome you to our factory for visit and business.